Premium Roofing Services
Roof Ventilation System
Maintain your home temperature with a proper roof ventilation system installed with perfection by PowerRoofr .
$500 Off
Roofing
Free Estimate
The
Prompt

Roof Ventilation Service Provider

When you feel that temperature is building up in your roof area or the impacts of moisture start appearing, then it's time to reconsider your roof's ventilation. PowerRoofr provides a complete and effective ventilation system to handle changing weather temperatures. When we claimed that we are a complete roofing service provider, we truly mean that. Whether your roof has been damaged due to poor ventilators or you just want to replace your old roof with a new one with an advanced ventilation system, PowerRoofr has it all.

Complete roofing and vent solution under one roof!
Why
Proper

Vents Are Important
Roof Vents are important in both the summer and winter seasons. Its poor functioning leads to an unsuitable internal temperature of the house ultimately raising the energy cost. In warm weather, hot air gets stuck in the roof area and moves down in the rooms, making the cooling system ineffective. Stacked hot air also affects the shingle life and can damage its electric wiring. The improper ventilation system in winter creates mildew and mold in the roof area due to moisture accumulation. Ice Dams also create problems during the snow.
Thus keeping the ventilation system in a workable condition is necessary to avoid roof damage and energy loss. The trained PowerRoofr experts help you with all the unforeseen problems your roof area is facing due to vents.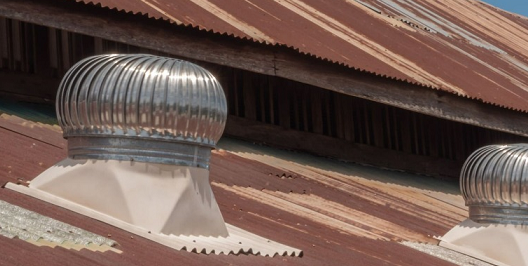 Specialized

Attic Roof Ventilation System
Since its foundation, PowerRoofr has successfully helped homeowners of Washington D.C., and its surrounding areas with ventilation problems. Our inspection team always guided residents on how important ventilation is for the roof.  The Impacts of a poor ventilation system lessen the roof's life and durability. As every roof requires proper ventilation to avoid the risk of potential problems you must not neglect it. Hire PowerRoofr experts and install a reliable ventilator that works efficiently and improves the air quality of your home.
Experienced Professionals – Our Company holds the required certifications and licenses to work on your roof to give you the best ventilation system.
Installation Techniques – To do our job perfectly, we have full knowledge of the latest techniques and tools required to install air vents flawlessly.
Varied Product Choice – We work with the industry's leading suppliers, offering a wide range of quality products to fit your needs.
Critical Inspection – Because of the severity of the ventilation system in the roof's life, we critically inspect the old vents along with the roof to guide customers to save them from future damage.
Effective Communication – From inspection to installation we keep our clients updated about their roofs. We do what is required without any hidden charges and, extra time.
Get Your Vents
Connected

With Us
We deliver what we say. Get hands-on information about our ventilation services by contacting us. Call 703-6348544 or fill out our inquiry form.  Our team will contact you and schedule an appointment.
Best

Roof Products Paired With

Exception

Craftmanship
When it comes to roofing material, PowerRoofr works with top-notch innovative manufacturers like GAF and CertainTeed. Their products are the benchmark for durability, weather resistance, best-in-call warranties, and exceptional customer service. Our installation team is fully trained in all the roofing products and manufacturers. We provide total protection roofing systems for years to come.
Multi Layered Roofing Solution For Maximum
Efficiency
To protect the roof from ice and water damage, we use self-adhering GRACE ICE & WATER SHIELD® underlayment. GRACE is manufacturing water barriers since 1978, and we are using them at most of our jobs.