Premium Window Services
Affordable Vinyl Window Service
Vinyl windows at PowerRoofr give your home a new improved look with low maintenance cost.
$50 Off
(Discount Per Window)
Free Estimate
Exceptional

Vinyl Windows Replacement

While considering window replacement as part of a renovation process it is advisable to do the proper research beforehand or consult an expert for this purpose. Over the years PowerRoofr has developed its reputation as a roofing and exterior company offering the best window replacement services, vinyl windows are recommended by all.

Vinyl windows add exceptional beauty to your windows with their bright and attractive colors. It enhances the curb appeal of the house and has less maintenance cost. PowerRoofr proudly offers high-quality, cost-effective, and energy-efficient windows. With years of experience and technical competence, PowerRoofr has become the number one choice of window installation in Washington D.C as well as Loudoun, Arlington, Prince William, Fairfax, Alexandria, and Falls Church.
Features

Of Vinyl Windows
These windows have become popular among all homeowners since their inception. Because it has great demand in the market, so PowerRoofr has specially trained its experts for high-quality installations.
The salient features of our installations are as under;
Less-Energy Cost
Where the window gives a new look to the house, it also helps in lowering monthly energy bills. We offer to replace single pane windows with double pane vinyl windows, manufactured with improved insulating technique, which improves the performance of the HVAC system of the house.
Vinyl Windows Are Budget-Friendly
Our Vinyl Windows are less costly yet high in quality. However, most customers do not prefer relatively cheap products for the exterior but our perfect installations appear more attractive and stylish than any other high-end window material.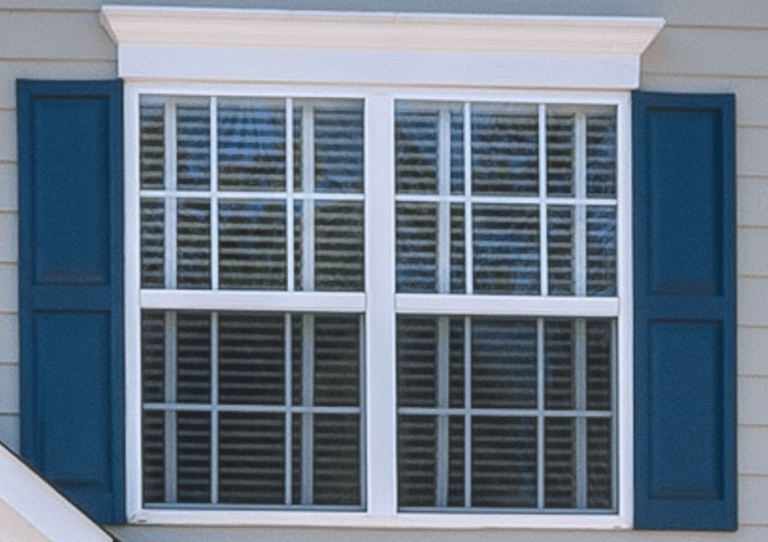 Low-Maintenance
Any building material exposed to the outside environment deteriorates over time.  But our vinyl frames have shown resistance to external elements and thus require less maintenance as compared to other window materials. Vinyl windows installed by us are high in quality and do not require repainting and maintain their original color and shine for years to come.
High Durability of Vinyl Windows
Our vinyl windows are crafted with state-of-the-art technology and provide extra strength. Our windows are made up of pure virgin vinyl last for more than 10 years. They are solid and long-lasting since the sashes and frames are completely welded, which makes them soundproof and easy to operate.
Over the years PowerRoofr has earned respect and popularity among its customers for its commitment and expert craftsmanship. Our customer recommends us for window installation as well as roofing, gutter, and siding replacement services as well.
Get Your Windows
Connected

With Us
We deliver what we say. Get hands-on information about our services by contacting us. Call 703-6348544 or fill out our inquiry form.  Our team will contact you and schedule an appointment.
Maximum Energy
Efficiency

&

Comfort

With Our Constructed Windows
For maximum energy efficiency and comfort, we only select high-performance replacement and new construction windows.
The right selection can be challenging for most homeowners. PowerRoofr provides free consultation to select the right product for the homeowner's lifestyle. We only install top-quality and innovative windows by Pella, Andersen, Ply Gem, etc.
Special

Attention to Make Your Windows

Waterproof

And

Airtight
Preparing the surface before installation is as important as the window itself. Often contractors don't pay attention to the water barrier under and around the windows opening. PowerRoofr uses the Zip flashing system to waterproof and airtight their surroundings for the best results.