Roofing & Exterior
Quality Service in Washington DC Area
PowerRoofr Roofing Company specializes in quality roofing with the added benefit of superior customer service and skillful craftsmanship.
$500 Off
Roofing | Siding | Windows
Free Estimate
High Quality Customer Services By The Roofing Company
Roofing Expertise You Can Rely On With
100% Customer Satisfaction
With years of experience and a trusted customer base, PowerRoofr Roofing Company feels pride in providing timely and stress-free customer services. Our mantra is to deliver high-end services without compromising on the quality and value of money.
Our customer engagement specialists are trained to work with each customer at the individual level. They are engaged at the beginning of the process and continue until the construction project is successfully completed. This allows the Roofing Company to provide the signature experience to each of our customers, and to convert every customer into our brand ambassador.


We are very proud of our installation or remodeling crew and contractors. Our customer experience team is responsible to ensure quality craftsmanship is delivered to each customer. To ensure our crew is skilled, we mandate 40 hours of mandatory training per year, which includes construction training offered by the manufacturers, safety training to ensure a safe and secure worksite, and the roofing industry's best practices / lesson learned from every project.
Every construction project of PowerRoofr Roofing Company goes through the specific 24 points inspection. We provide this inspection report to every customer. Because we are so confident in our craftsmanship and products, we offer an industry leading warranty on our labor and construction material. Our attention to quality helps us provide peace of mind to our customers.



14 Years Of
Trust

&

Durability

In Home Improvement
We started in the roofing industry from our home office, just to help friends and family to provide quality roofing services at a very affordable price during our spare time. As our circle of friends and family started to grow, the need for our services also grew. Eventually, we felt the need to scale up to help the broader community. Hence, said goodbye to 16 years of corporate career, and started PowerRoofr. Until today, most of our business is through referrals and relationships with communities that we have fostered during the early days.
We treat our customers just like our family members. We want them to be treated with respect, fairness, and honesty. At PowerRoofr, we have eliminated the concept of sale person, instead, we introduced a customer engagement specialist. The customer engagement specialist is responsible to work with our customers throughout the duration of our journey together. Our attention to craftsmanship and quality has helped us win the trust and respect of our customers.
CERTIFICATIONS - AWARDS - GOOGLE REVIEWS
Certified

Roofing Contractor
Approved By HomeAdvisor
PowerRoofr is approved by HomeAdvisor as the most trusted resource for quality roofing in the region. We offer the best craftsmanship available and our experienced staff is highly skilled and professional.
Our services also include free consultation and estimates to ensure premium quality work at affordable rates. We only use the finest raw materials to ensure the satisfaction of our clients as our top priority.
We are a proud member of the HomeAdvisor community and this is the reason we take pride in serving our local residents with full confidence.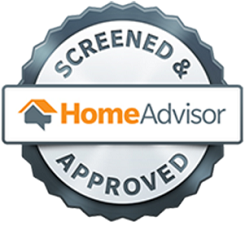 GAF Certification
This Certified™ status is only issued to about 5% of roofing contractors who are authorized to offer the GAF Weather Stopper® System Plus Ltd. Warranty in North America. This certificate ensures our every customer receives the best uncompromising commitment to the highest standards including sales, services, and installations.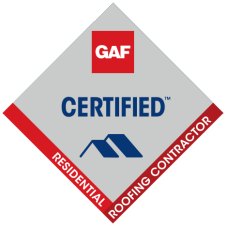 Chelsea Fleming
April 13, 2023
Overall working with them is worthwhile and satisfactory.
Freddie Woodward
April 13, 2023
We just shifted to Northern Virginia and our neighbors recommended PowerRoofr. Here our 5-star rating is genuine. Danish was quick in answering all our queries. His team was courteous pleasant to work with and professional. They understand our requirements for our roof work and quickly start the job. Danish got in touch with us later to inquire about the finished work quality. Will definitely call them again for any need.
Alex Bartlett
April 13, 2023
I sincerely appreciate the PowerRoofr team and its owner for establishing a company that has all the skills to do roof replacement. Thank you & well done!
Gus Gaither
April 12, 2023
Not bad at all.
Jonatha Rawan Garcia Dos Santos
April 12, 2023
I do recommend PowerRoofr for the roofing and definitely other.
Maribel Slawson
April 11, 2023
This is the second time that I worked with them. The first time they did my ventilators and now I hired them for my house windows. They were good and now they are the best.
Gabriel Sena
April 10, 2023
I think most companies are busy making money but PowerRoofr is the one who is sincere with the client and guides them properly.I got very high estimates for my gutters and attic ventilators from other contractors.PowerRoofr team inspected my gutters and ventilators properly and replaced them with not much expense. Their good work deserves recognition. Keep up the good work.
Catherine Reddick
April 10, 2023
Excellent customer service. The quotation was affordable. The new roof of my grandparent's house makes me very happy.
Fazle Rabbani
April 8, 2023
PowerRoofr was very quick, professional, and realistic in assessing the damage and give me a quote for the repair. They were also really efficient in sending me the paperwork. They completed the work as they promised within the time with high quality. I was very impressed by their work.
Innovative

Exterior Remodeling Services Backed By Attractive

Guarantees
We deliver what we promise. Our customized services backed by the industry's top manufacturers are designed perfectly to fit your specifications. Our craftsman team is trained to install the products flawlessly and with full precision.
Frequently
Asked Questions
In Northern Virginia, weather related roof damages have increased in the last few years, and often homeowners are unprepared. Here are the few most common questions posed by the homeowner.
Q. How long should my roof last?

An older asphalt shingle roof typically lasts 15 - 20 years. But the new roofing material has a longer life span. Multiple factors impact roof life. For instance, sun exposure, wind direction, rain, and vegetation around the roof.

Q. Does home insurance cover roof damages?

Most insurance companies cover roof repair. But often time it depends on the roofing contractor, whether they provide compelling evidence to adjusters. Several financing options are available to most homeowners.

Q. Do I need a full roof replacement?

Over time roofing material becomes hard and brittle. Small repair patches are possible but replacing a sizable portion makes the surrounding shingles and underlayment unstable, substantially increasing the chances of leaks.
Our Construction partners
Industry's Best Manufacturers & Authorities

Our Customer Engagement Specialist will schedule a consultation session with our expert(s). They will develop a custom solution based on your requirements and price point.
Our customer engagement specialist will coordinate with you for installation. Our experts will oversee the installation process and perform the quality assurance inspection.
This is when you can sit back and enjoy your improved home for years to come.
Words We
Appreciate
The 5 STAR-rated words from our valuable customers encourage us to work harder and improve our construction expertise.
PowerRoofr undoubtedly specializes in roofing. They were on time, on budget, the best in quality, and professional. My house roofing was a big project and PowerRoofr has proved itself as a reliable and experienced company to do this job.
They had done our windows. They fit so nicely in the frames and were installed perfectly without delays. They helped us in selecting window colors and materials which matches our interior so nicely. We are completely satisfied with their work.
My roof and gutter required emergency replacement as the weather forecast is for heavy rain. They immediately came for the inspection and started the work. They complete the project within the time. Since then I haven't faced any leakage.
They are young, energetic, and committed. Starting from inspection till the completion of roof installation of my house, everything was done smoothly. I and my husband has decided to get our sidings redone from PowerRoofr.
We feel lucky enough to have them on board for our exterior remodeling project. Not only provide quality work but also help in re-designing our home by giving varied varieties of colors and materials for roofing, sidings, and windows.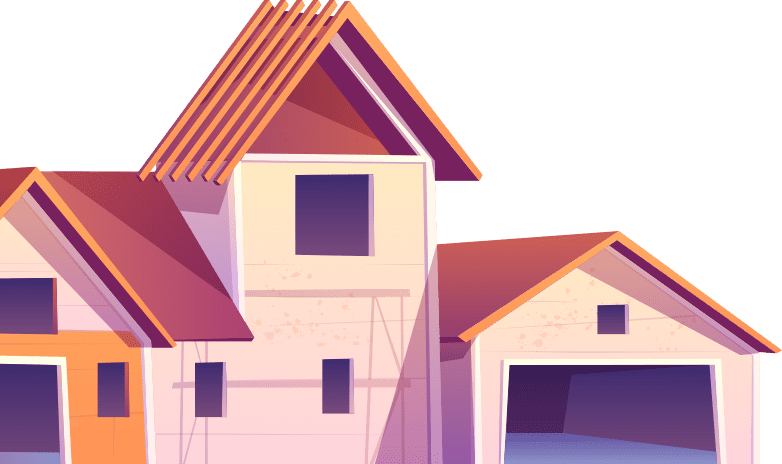 No. 1

Roofing & Exterior Company Recommended By

Happy

&

Satisfied

Customers
Latest

News By PowerRoofr